[byline_author]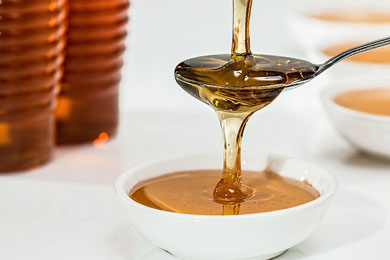 Honey is more effective than placebo in controlling nighttime coughs in children with upper respiratory infections according to a recent study. This is great news especially since pharmaceutical cough medicines were found to be no better than placebo some years ago.*
Honey has the added benefit of having antibacterial properties, and it tastes good too. The World Health Organisation also recommends honey for coughing in young children with URIs.
In a recent randomized placebo-controlled double blind trial (RCT – the gold standard for evidence based medicine) published online in Pediatrics, children 1 to 5 yrs old were given 10g of a honey (3 different honeys were used, all to great effect) before bed and parents reported on cough frequency, severity and effect on sleep for all concerned. Honey came up tops for everyone.
* Australia's Therapeutic Goods Administration advised that cough medicines containing antihistamines, decongestants, antitussins and expectorants show little or no benefit over placebo, and may be potentially dangerous to young children under the age of 2.

Jacqui Harrison and Penny Bedggood are naturopaths who share a love of writing about natural therapies and homeopathy. Their combined expertise gives them a depth of understanding across a broad range of topics but you will find them in their element when they discuss the finer details of diet, weightloss, hormones and womens health. Their blogs give explanations that bust a few myths and sometimes shake up our long held views of how our body mind connection really works.

Latest posts by Jacqui Harrison and Penny bedggood (see all)